Head Coach
Jake Mitzner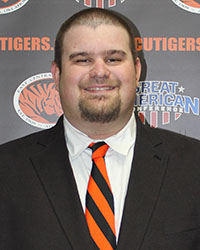 Jake Mitzner was named the 1st named manager of the Texas Collegiate Baseball team the Texarkana Twins. Mitzer began his baseball career as a student manager for Murray State Aggies, the 2013 NJCAA Champions. He was inducted into the Murray State Hall of Fame for his efforts with the team. Mitzer was the head coach for the Santa Fe Fuego, where under his leadership, they won the North Division and League Championship. Currently, Mitzner serves as a Graduate Assistant at East Central Oklahoma where he is the pitching coach and recruiting coordinator.
Mitzner knows the challenges ahead of coaching a new franchise and is looking forward to making an impact in his first season with the Twins. The Twins will be hosting their inaugural game May 26, 2017 against the Victoria Generals.

"I'm excited about the opportunity to coach a brand new team and help create a brand not only on the field but in the community as well," said Mitzner. "We are going to be winners on the field and in the community. We will play hard for the team and hard for the city. I can't wait to start coaching there this summer and can't wait bring a championship to the City of Texarkana." - Jake Mitzner

Assistant Coach
Nolan Fanning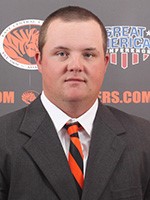 Nolan Fanning was named the 1st assistant coach of the Texarkana Twins, the newest Texas Collegiate League team coming to Texarkana. Nolan Fanning is currently a graduate assistant at East Central University in Ada, Oklahoma. Fanning began his college career at North Oklahoma College-Enid where he reached the NJCAA World Series in his freshman season and was an NJCAA Academic All-American in his sophomore campaign. He played his last two years at Southeastern Oklahoma State earning the Crafton Tull Distinguished Student-Athlete honor his senior year.
Fanning is looking forward in bringing enthusiasm and energy this summer with the expansion of the Texarkana Twins.

"It's definitely an honor to coach for the Twins organization. Texarkana is rich in baseball tradition," said Fanning. "I'm from southeastern Oklahoma so I'm very familiar with the Texarkana area. The weather and scenery is beautiful and the people are great. I'm really grateful for this opportunity."